Optometrist, Consultant, & Key Opinion Leader
Dr. Darryl Glover is a global optometrist, speaker, key opinion leader and entrepreneur. He has served the optometric community for nearly twenty years and has held every position in the field including eyewear consultant, optometric technician, office manager and optometrist. Dr. Darryl Glover received his Bachelors of Art in Psychology at North Carolina State University followed by his Bachelor of Science in Science and Doctorate of Optometry from Salus University (formerly known as the Pennsylvania College of Optometry). Dr. Glover is the cofounder of Defocus Media, Eyefrica Media, and Black Eyecare Perspective. Dr. Glover practices in Raleigh-Durham, North Carolina, with MyEyeDr.
Dr. Darryl Glover is a COPE approved speaker, Transitions Change Agent, and has worked with several elite brands within the optometric industry. Dr. Glover has also written several articles for multiple prestigious optical outlets and interviewed countless individuals in the optometric industry. Dr. Glover is a co-host of the #1 optometric podcast (The Defocus Media Podcast / 145,000+ downloads) and sits on various boards and committees in the eyecare industry. Dr. Glover is passionate about optometry with special emphasis on education, legislation, diversity/inclusion, and digital marketing. Dr. Glover strongly believes the aforementioned will provide patients with the ultimate doctor-patient experience.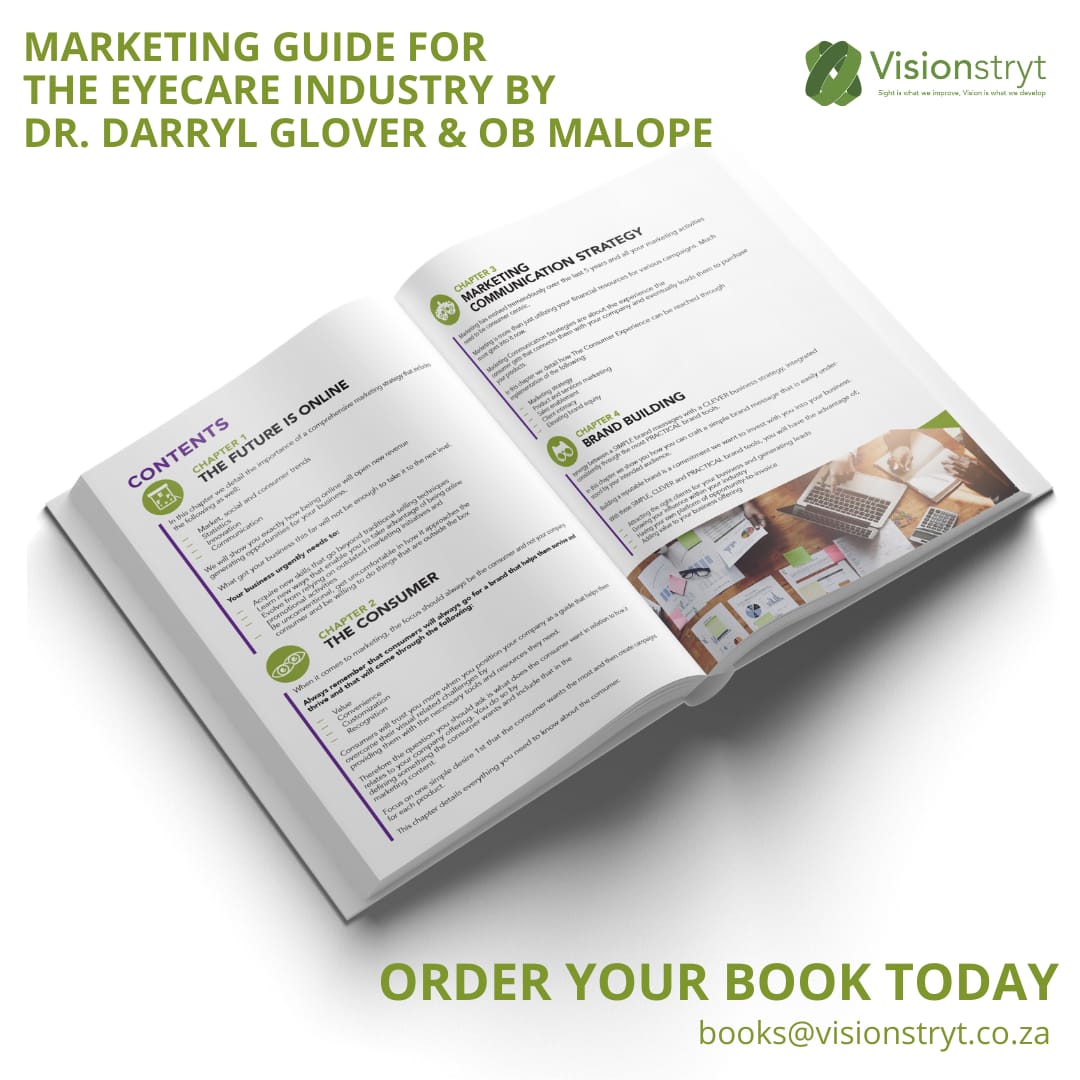 MARKETING GUIDE FOR THE EYECARE INDUSTRY
Dr. Darryl Glover and OB Malope created the Marketing Guide for the Eyecare Industry. Available in Africa only (coming soon worldwide).